Panch Pokhari of Solukhumbu is located at Mahakulung Rural Municipality, Solukhumbu district in Makalu Barun National Park area. Solukhumbu Panch Pokhari Trek is a newly opened trekking destination. Solukhumbu Panch Pokhari is the biggest Panchpokhari of Nepal and located in the highest altitude elevation. This Panch Pokhari is listed as top 9 out of 100 new tourism destinations in Nepal by Nepal Tourism Board.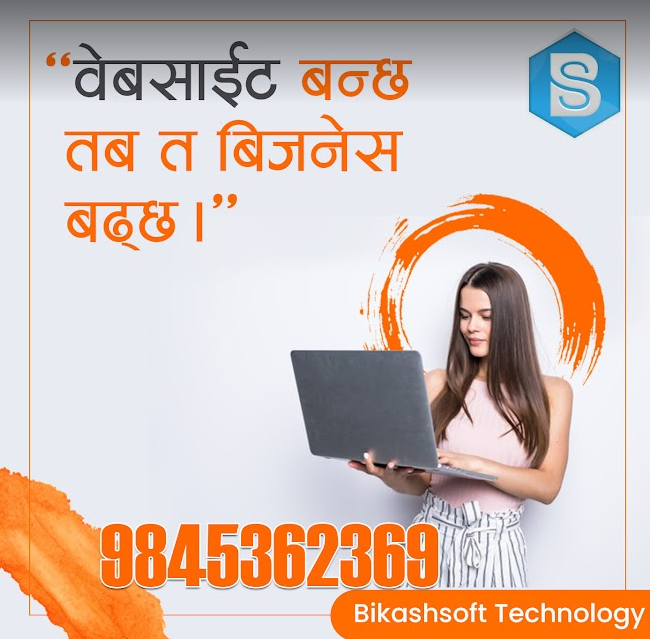 Panch Pokahri of Solukhumbu is the combination of five holy lakes. There is beautiful five lakes with different family names such as 1) Buwa Pokhari, 2) Aama Pokhari, 3) Chhora Pokhari, 4) Buhari Pokhari and 5) Ghothalo / Kamara Pokhari, so it is known as Panch Pokhari in Solukhumbu. Panch Pokhari, meaning "Five Lakes," is a pristine pilgrimage site that holds great religious significance for both Hindus and Buddhists.
Panch Pokhari Solukhumbu is surrounded by majestic Himalayan peaks, lush green valleys, and serene alpine meadows, with crystal-clear lakes reflecting the blue skies above. Nestled in the breathtaking beauty of the Solukhumbu district, Panch Pokhari Solukhumbu offers a unique blend of natural wonders, cultural richness, and adventurous experiences. The route will take the visitors through lush forests, picturesque villages, terraced fields, ancient monasteries, and provide a glimpse into the authentic rural life of the region. Tourists get to see the valley of east Lower Solukhumbu, some mountains like Numbur, Kusum Kangguru, Kangtega, Kyashar, and Kanchenjunga range during Panch Pokhari Solukhumbu trek.
Here, you can see diverse flora and fauna such as Rhododendron Forest, Bambo Forest, Alpine Forest, Red Panda, National Bird Dhafe Monal, and many other birds during Panch Pokhari Trek in Solukhumbu. It has great natural diversity of geography, cultural heritage and experience the tranquility of the Himalayan ecosystem. Most of the time, Panch Pokhari is completely covered with snow.
To ensure that you have a comfortable and memorable experience, a range of accommodation options, from cozy guesthouses to tented camps, are available along the trekking route. So, why not pack your bags, lace up your boots, and embark on a journey that will leave you with memories to cherish for a lifetime? Panch Pokhari Solukhumbu eagerly awaits your arrival, ready to reveal its secrets and unveil its splendor. Don't miss out on this extraordinary opportunity to discover a hidden treasure. Panch Pokhari Solukhumbu beckons you!
Destination Name: Panch Pokhari (4460m)

Municipality: Mahakulung Rural Municipality-1

District: Solukhumbu, Nepal

National Park: Makalu Barun National Park of Solukhumbu Part

Region: Lower Everest Region / Lower Solukhumbu Region

Trek Area: Mahakulung, Khiraule Gumba, Hurhure Pass, Panch Pokhari

Altitude Height: 1700 meter to 4500 meter

Trek Duration: 6 Days

Geography Slope: Approximately 40 Degree

Trek Level: Average Level Trek (Not Easy Not Hard)

Best Time to Travel: All Season / All Time

Required Fitness: Normal Physical Fitness

Budget : Rs. 25K – 30K Per Person
Detail Itinerary of Panch Pokhari Solukhumbu Trek
Day 1 : Drive from Kathmandu to Patale Dhaap to Bung Mahakulung by Jeep
Road Way : Dhulikhel – Sinduli BP Highway – Okhaldhunga – Solukhumbu
Altitude Elevation Height : 1300m – 1700m
Drive Duration: 1 Day Full Drive
Accommodation: Tea House Lodge Trek
Day 2 : Trek start from Bung Mahakulung to Khiraule Gumba
Altitude Elevation Height : 1700m – 2600m
Walking Hour : 3 to 4 Hour
Day Activity : Explore Local Market with Kirat Rai and Sherpa Culture
Accommodation : Himalayan Lodge at Khiraule
Day 3 : Trek from Khiraule Gumba to Jungle Camp (Cholem)
Altitude Elevation Height : 2600m – 3560m
Walking Hour : 6 Hour
Day Activity : Rhododendron Jungle Trail & Phokte Pokhari (Nepal Map Shaped Lake)
Accommodation : Both Tea House Lodge and Tented Camp
Day 4 : Trek from Jungle Camp (Cholem) to Panch Pokhari
Altitude Elevation Height : 3560m – 4460m
Walking Hour : 6 hour
Day Activity : Rocky Step Trek of Stone Road and Hurhure Pass
Accommodation : Panch Pokhari Hotel & Lodge
Day 5 : Trek down from Panch Pokhari to Khiraule Gumba or Bung Mahakulung
Altitude Elevation Height : 4460m – 2600m
Walking Hour : 7 Hour
Day Activity : Explore Panch Pokhari Solukhumbu
Accommodation : Himalayan Lodge / Mahakulung Hotel
Day 6 : Drive from Khiraule Gumba or Bung Mahakulung to Kathmandu by Jeep
Drive Duration : 1 Day Full Drive
Final Day to go Home and Rest
Thank you so much for visiting Panch Pokhari Solukhumbu Trek.
Additional Info about Solukhumbu's Panch Pokhari Trek
The region is home to several ancient monasteries and sacred lakes, which offer a profound insight into the spiritual beliefs and practices of the local communities. Engaging in meditation and witnessing religious rituals performed by the devout locals will undoubtedly leave a lasting impression on your soul. Therefore thousands of people visit on the day of Janai Purnima and Nag Panchami in August month who seek blessings from the holy lakes and surrounding temples to fulfill their own wishes.
Phokte Pokhari is located on the way to Jungle Camp (Cholem) which is also known as the part of Panch Pokhari. Phokte Pokhari has shaped like a Nepal Map. We have to cross the Hurhure Pass (4286m) to reach the Panch Pokhari. Altitude elevation of Hurhure pass is 4286 meter.
Khiraule Gumba / Monastery is the local tourist destination in Mahakulung Solukhumbu. Name of the monastery is Ngonga Thyakchhok Chholing Monastery which was Estd in 1738. It is one of the oldest monasteries in Nepal and highly appreciated by visitors because of its mesmerizing and unique external design. The monastery, surrounded by the tall pine trees which is rarely found in Nepal, is believed to have been brought from Darjeeling more than 200 years ago by its patrons. Cultural significance of this monastery is equally valued because it is said that "Silent Meditation" (ङ्युङने Nyungne in Sherpa and मौन ब्रत Moun Brat in Nepali) actually started from this Monastery in eastern Nepal.
Every month of "Dasami" (Tenth Day of the full moon day) is a special day for villagers to worship the Buddha by lighting a number of butter lamps. So "Dasami" (tenth moon day) is an important tradition of the villagers to pray and puja at the monastery. 1934 and 1989 and 25 April 2015 earthquakes affected certain parts of the Monastery. So, Now a days the local people started to reconstruct the monastery again.