Hey adventure seekers,
Do you like to experience one of the most adventurous sports in the world?
Are you searching for best destination for Canyoning sport in Nepal?

Canyoning in Nepal will allows you to have wildest adventure of Canyoning mixed with gazing sightseeing into the wonderful waterfalls in different part of Nepal. You can experience ultimate enjoyments, exploration and thrilling adventure of different levels of technical rapids.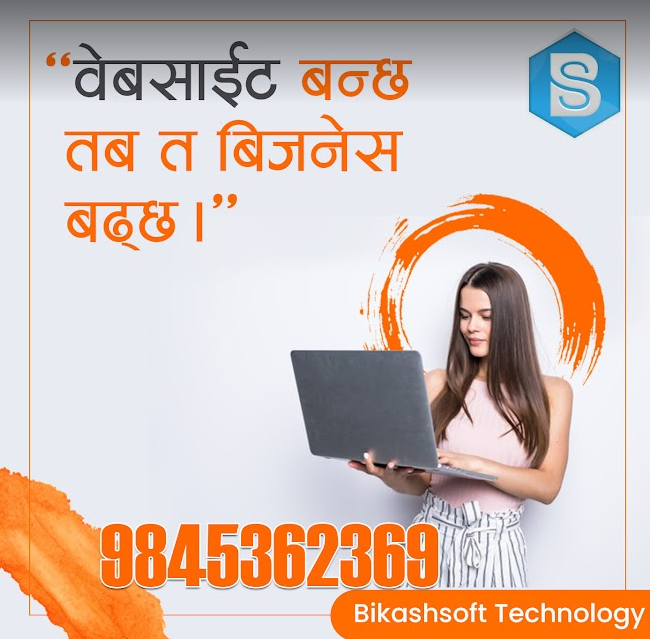 However, Canyoning is one of the major adventurous water sports and a wonderful journey with lots of adventurous activities like rock climbing, swimming, hiking, wading, sliding, jumping, ascending and descending from waterfall. About 80% of total time will be spending completely in water and it's the reason for calling it as a water adventure. There are lots of canyon destinations in Nepal, most of them offering equal opportunities and experiences with different grades and adventures depending on the efficiency of the people desiring to canyon.
Some of the most adventurous and enjoyable spot for Canyoning in Nepal are Canyoning in Bhotekoshi, Canyoning in Chhahare Chhango, Canyoning in Kakani, Jalbire Canyon, Canyoning in Marshyangdi, Canyoning in Sunkoshi, *********
In these destinations or canyon spot, you can experience different grade of rapids, technical thrills and adventure into the most wonderful rivers and waterfalls of Nepal.
Beside real Canyon in Nepal, you will also be trekking (or hiking), rock climbing, visiting different (mostly inhabitant area of Nepal), allowing you to make your journey as like Hiking in Nepal all around. For true adventure seekers, you can have the most thrilling adventure of Canyoning in Nepal in Sundarijal, Trishuli and Bhote Koshi River, because of their special formation and flow of water level and in contrast other rivers or waterfalls are much adventurous (but not much thrilling comparatively) for water adventures in Nepal especially for canyoning, swimming and rafting.
Canyoning in Nepal is the wonderful and thrilling sport, hence it is compulsorily necessary to have surety of the equipments you are using for this trip. Leaving behind the quality of the equipments you are using, the sport is full of adventure and thrills, but what if accident occurs because of the fault of items you are using. Hence, it is very necessary to have surety of the quality of the equipments and fully depend on the strength of your heart freely, so that you can have life lasting experience of canyon in Nepal.
We have listed some of the canyon spot in Nepal to have wildest trip into the rivers or waterfalls for achieving best experience in your life:
Canyoning in Bhotekoshi
Bhotekoshi is one of the most popular canyoning destinations in Nepal which is considered as hidden valley for most adventurous sport along with opportunities for attempting various canyon spot in same destination.
There are various canyoning spot in Bhotekoshi offering wildest experience in your life. Popular spots for canyoning here includes Jumbu Khola, Hadi Khola and Galung Khola, each 5 hours in average for each canyon and offers thrilling adventure in white water of the river.
Canyoning in Chhahare Chhango
Chhahare Chhango is the most wonderful waterfall and the virgin canyoning spot in Dhading district of Nepal. Impressively extreme waterfall of Chhahare Chhango offers its visitors to obtain the maximum enjoyment and adventure of this thrilling sport.
However, the waterfall have the unique and extra setting with rocky formation and offers adventure seekers to have thrilling experience while canyoning in Chhahare Chhango.
Canyoning in Kakani
Kakani is one of the most popular canyoning destinations, being situated near Kathmandu valley (the capital of the country), it receives many of the visitors. However, it is never true to relate Kakani being popular with its location, but offers wonderful trip into the higher elevation (1,325 meters).
Kakaki consists of two major canyoning spot, namely, Phung Phunye and Chhare of 185 meters and 145 meters respectively. Despite of high situation of the waterfall, they are in wonderful formation, which is best for wilderness and adventure. Moreover, you can view amazing panoramic views of Ganesh Himal, Manaslu and Langtang Region while canyoning in Kakani.
Canyoning in Marshyandgi
Marshyangdi is the most thrilling canyon destination in Marshyangdi valley of Nepal having largest area to perform this adventurous sport. The real adventure of Canyoning can be obtained only by facing many challenges and fears for making most exciting enjoyment of the trip, which is offered by this particular canyon destination.
As in Bhotekoshi Canyoning, this perfect location has also offered lots of spots for canyoning like Chamche Khola, Syange, Bulbule, Chipla, Jagat, Ghopte, Tal, Raindu, etc. However, Canyoning in Marshyangdi can also be taken as best chosen destination ever because the journey is mixed with trekking, hiking, camping, exploration of different places and of course Canyoning itself.
Canyoning in Sunkoshi
Canyoning in Sunkoshi is one of the most explorative and enjoyable journey into the wildest white water of Nepal with its starting point located in Timal Hill of Kavre. The wonderful journey in the biggest river of Nepal is mixed with lots of explorative offering in Nepal like history, culture, religion and traditions.
The trip is into the variation of diverse elevation, which starts from 600 meters and rises up to 2,000 meters, where you can also experience socio-economic situation, cultural and traditional values of different ethnicity of Nepal with mesmerizing nature and mountain views. Beside canyoning, you can also enjoy swimming in Tangtung Khola and enjoy amazing hiking in wonderful ridges while tripping in this destination for canyoning.
Jalbire Canyon
Jalbire Canyon is considered as the best canyoning spot in Nepal and the waterfall is believed to be especially designed for this particular sport, but is naturally of course. The entry fee to be in this beautiful waterfall is really cheap as it costs only Rs.10 for Nepalese and Rs.50 for foreigners.
However, the formation of waterfall is really amazing and looks much beautiful as gazing. Season in not any factor for making your canyoning trip in Jabire as any month of the year puts its beauty and flow constant. Along with adventurous and enjoyable trip in Jalbire waterfall, its visitors are offered for homestays in Gurung community and grab the chance to explore their enriched cultural and traditional values.
Moreover, if you are a true adventure lover and want to have wildest trip into the white water of Nepal, Canyoning in Nepal offers you lots of opportunities and offerings for you.
Yes, especially for you!!
So what are you waiting for? Pack you things and let's have some wilderness of Canyoning.