Chame is a famous trekking location situated in the Manang District of Nepal that is part of the Annapurna Circuit Trek. The beginning point of the trek is normally Besisahar, and from there, trekkers can walk with several villages and beautiful routes to arrive at Chame. Scorpio Jeep for Annapurna Circuit Thorong la Pass trekking is another way to acquire the trekking opportunities during a short period in comparison with normal trekking itineraries to do the Annapuran circuit trek.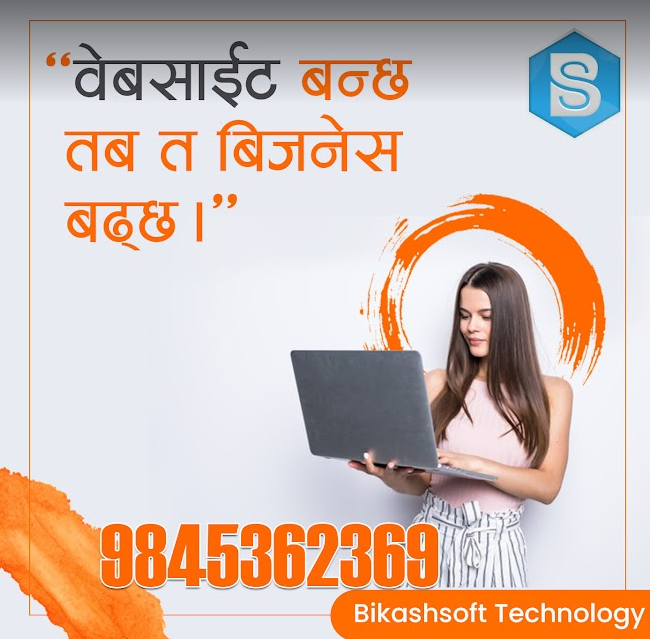 The duration of traveling from Kathmandu to Besisahar by local bus takes 5 hours covering 173 Kilometers. Besisahar to Chame is 66 Kilometers, and the Scorpio Jeep takes 4 hours to ride. At the time you reach from Besisahar to Chame, and then you will save 2-3 days for the trek. If you are willing to drive further in the Annapurna region trekking by Scorpio Jeep, then the roads take till the amazing Nepal desert area of Manang Valley, still, it not an appropriate idea to drive straight away to Manang due to not sufficient acclimatization to do the high pass trek.
Our recommendation is to begin walking or hiking after Chame for better acclimatization. There are a lot of trekking locations for this reason like Tilicho Lake, Thorong La Pass, restricted location trekking, Nar Phu trekking, Kangla Pass, and Kangla Pass. Site exploration Tilicho Lake or direct Throng La Pass etc once you complete trekking from Thorongla, you can either fly straight away to Pokhara from Jomson or take a Jeep (Scorpio) choice. For your information, a direct bus from Jomson or Kathmandu is also accessible that takes 13 hours from Jomsom to Kathmandu, or a flight to Pokhara and taking a bus to Kathmandu.
Cost of Kathmandu to Besisahar Chame By Jeep (Scorpio)
The cost of the Scorpio Jeep from Besisahar to Chame is around $ 250 if you rent a private vehicle, but there is a sharing Jeep (Scorpio) which operates as per their schedule at the time the passenger is 7 pax. Straight away renting a private Jeep (Scorpio) from Kathmandu to Chame is $___ WhatsApp +977 9866551703 . Jeep (Scorpio) travel to Chame is a better choice for those who are short on time or who have physical restrictions which stop them from trekking the whole distance.
Hence, a lot of trekkers select to walk the whole route to Chame, as it lets for a more mesmerizing and genuine experience of the local culture and original beauty of the area. It is important to keep in mind that road conditions in Nepal can be demanding, significantly at the time of monsoon season, and visitors should exercise awareness and be ready for unanticipated delays or detours.
Things to know regarding Chame village and fascinating things regarding Chame in Annapurna circuit trail
Chame is a beautiful village situated in the Manang District of Nepal, located at the height of about 2,670 meters (8,760) above sea level. It lies in the northern region of the nation, in the Annapurna Conservation Area, which is famous for its original beauty and trekking opportunities. The village of Chame serves as the district head offices of Manang and is an important stop together with the famous Annapurna Circuit Trek. To arrive at Chame, trekkers normally begin their journey in Besisahar and walk for many days with beautiful villages and distinct landscapes prior to reaching this point. Chame provides stunning landscapes of the nearby mountain peaks, involving Annapurna ll (7,937 meters) and Lamjung Himal (6,983 meters).
The Marsyangdi River flows by the village, adding to its scenic beauty. The lush forests and terraced fields covering Chame offer a serene and ideal surrounding for trekkers and travelers. In regards to facilities, Chame offers the needs of trekkers through the range of amenities. There are lodges and teahouses in which trekkers can find lodgment and food. These accommodations provide a convenient resting area for trekkers to acclimatize prior to carrying on their tour into higher elevations. The village comprises shops and restaurants where travelers can buy supplies or experience local food. Chame is also comprised through significant services like a police station, medical facilities, and communication services that are necessary for the safety and well-being for trekkers. These services assure that travelers have entrance to significant help and support at the time of their stay in the village. One of the highlights of exploring Chame is the chance to witness the local culture and traditions.
The village is mainly populated by the Gurung and Manangi ethnic groups, who follow Buddhism as their main religion. The traditional Tibetan-influenced architecture, prayer flags fluttering in the wind and the serene atmosphere establish a different cultural surrounding. Visiting Chame lets travelers interact through the friendly locals and acquire perceptions into their living style. The villagers are known for their warm hostility, and travelers can understand their traditional activities, festivals, and routines.
Submerging with the group can be unforgettable and enhance the experience. As trekkers venture further into the Annapurna Circuit from Chame, they carry on their tour capturing villages like Pisang, Manang, and Thorong Phedi. The trail slowly ascends to higher elevations, directions to the demanding Thorong La Pass (5,416 meters) that provides beautiful vistas of the nearby mountain peaks. Chame village, through its original beauty, cultural richness, and deliberate place on the Annapurna Circuit, is a significant place for trekkers and visitors visiting the Manang District and the Annapurna region of Nepal.
Frequently Asked Questions Regarding Besisahar
Besisahar, situated between the majestic Himalayas and Annapurna range, is a heaven for nature lovers. Residence to few of the most attractive trekking trails in the nation, it has some prospect to provide everybody from leisurely sightseeing trips to exciting adventure events.
Through its lush green forests, snow-capped mountains and crystalline lakes, Besisahar is a must-travel place for anybody seeking to witness the best of Nepal. Either you're a nature lover or an adrenaline junkie, there's some prospect here for everybody! So you can visit this secret gem in the heart of Nepal and create some most memorable memories!
What time is the best time to visit Besisahar?
The most favorable time to visit Besisahar, Nepal is during the months of March to May and October to December. At the time of these months, the weather is mild and pleasing through the temperature ranging from 10 degree Celsius and 25 degree Celsius. This makes it an absolute period for outdoor events like trekking and sightseeing and also exploring varieties of closeby attractions like Chisapani Lake, Zanskar Valley, Tashigoan National Park, etc. The monsoon season in Nepal begins from June till September and can make journeys challenging because of wet roads and soil erosion. Hence, if you are planning for a tour to Besisahar, then it is best to escape this time period.
What are the famous activities to do in Besisahar?
Trekking: Besisahar has few of the most favorable trekking trails in the nation, providing amazing vistas of lush forests, majestic snow-capped mountains and crystalline lakes. Famous treks involve Annapurna Circuit and Ghorepani Poon Hill Trek.
Sightseeing: There are a lot of locations of interest to visit all over Besisahar involving Chisapani Lake, Zanskar Valley, Tashigoan National Park, Kailash Temple and Bhimsen Tower.
Shopping: You can purchase local handicrafts like textiles and jewelry from the crowded marketplaces in Besisahar bazaar.
Adventure Sports: If you're seeking for some adrenaline – pumping events and rafting in the rivers of Besisahar.
Wildlife: You can on the other hand explore closeby national parks like Chitwan National Park or Bardia National Park to catch a glance of wildlife like tigers, elephants and rhinos.
Meals: Remember to merge in local delicacies involving momos, thukpa and dal bhat at the time exploring Besisahar!
3. What are the best places to visit in Besisahar?
Chisapani Lake: Situated at the height of 2,500 meters above sea level. The lake provides amazing vistas of the nearby peaks and is a great spot for camping and fishing.
Zanskar Valley: Located at the height of 3,540 meters, this secret valley offers stunning vistas of the mountain peaks and lush alpine forests. It is on the other hand home to old age monasteries like Stok Guru Gompa that are worth visiting.
Tashigoan National Park: This Park is famous for its rich wildlife population involving tigers, leopards, sloth bears, wild boars and jackals. You can take a safari tour of the park to experience a glance of these animals in their original habitat.
The journey from Kathmandu to Besisahar Chame By Jeep (Scorpio) is a 10-11 hours ride from capital city Kathmandu to Chame Bazaar in Manang District via Beshishar, Jagat. This overland Jeep (Scorpio) trip is the most favorable option to carry on our trekking or climbing in Annapurna region in an anti-closewise way if you are an adventure fanatic. This place also comprises the attractive Tilicho Lake in this route. The road journey to Chame drives with amazing local villages, Original Waterfalls, and good peak vistas. In our Kathmandu to Besisahar Chame By Jeep (Scorpio) tour, we recommend you begin early in the morning from Kathmandu to arrive at Chame in the evening. This is a long distance Jeep (Scorpio) journey till Chame.
The road will end at Manang village but good to begin your trekking from Chame or Pissang to acclimatize if you are going for a trek. There will be various kinds of jeeps accessible for this tour; we offer Scorpio jeeps for your tour according to your requirement. The jeep hiring cost could be varied according to your demand. It is also possible to reserve your Kathmandu to Besisahar Chame By Jeep (Scorpio) tour's paved road ride till Besisahar then off road (Bumpy Road) to Chame, Manang. Scorpio Jeep drive to Chame is the most favorable option to begin for your Annapurna circuit trekking if you are going for a trek. Khojnu.com is delighted to provide Kathmandu to Besisahar Chame By Jeep (Scorpio) with the best experiences of our client's preferences.
Road from Kathmandu to Besisahar is a well paved highway that is 173 kilometers and might take 5 hours. Besisahar to Chame Manang is around 65 kilometers and might take about 4 hours. Whole rugged road from Besisahar to Chame requires a Jeep like Scorpio. Khojnu.com offers you a well maintained Scorpio through competent rugged road drivers to rent from Kathmandu to Chame Manang. The popular trekking route Besisahar to Chame Manang is disturbed for hiking after a busy rugged road. It is at present good to drive the whole rugged road up to Chame and begin trekking to Annapurna round.
The popular attractive Tilicho Lake is also situated in this route. The beautiful scenic road is through attractive peaks, vistas, waterfalls, local villages and discovering local practices. There are visitors aimed at stop points in which you can purchase foods and drinks. Riding til Chame needs Annapurna Conservation Area permit for foreigners other than Nepali citizens. ACAP permit can be acquired at tourism board building Bhrikutimandap Kathmandu or in Besisahar.
Kathmandu to Chame By Jeep (Scorpio) details
Begin early in the morning at about 6 am through your pack morning meal. You can ask the Scorpio Jeep driver to stop at an appropriate location to have your breakfast with tea or coffee. Scorpio Jeep can accommodate up to 7 persons. 1 at front next to the driver, 3 at center and 3 at backside. Your baggage can go on the roof of the Scorpio Jeep. There are a lot of stop points to take good photographs. Drivers will be flexible to stop at these locations.
Option to drive Chame from Pokhara
If you are already in Pokhara and willing to drive Chame from there, this is also possible. Driving from Pokhara to Chame is 106 kilometers and might take around 3 and half hours. Cost of Scorpio Jeep whether from Kathmandu to Chame or from Pokhara to Chame is similar.
How to book a Scorpio Jeep to Chame?
You can book your Scorpio Jeep tour from Kathmandu to Chame through Khojnu.com. We suggest you inform us by email. Send us your traveling date and hotel information in Kathmandu. You can email us at [email protected] or +977 9866551703 WhatsApp or call for immediate booking.