The service of Kathmandu to Salleri Jeep Rental (SCORPIO) is a good prospect which is offered by khojnu.com if you are seeking for convenient and luxurious service. For small groups of up to 3 persons, the jeep is effective. A jeep can simply and conveniently fit 6–8 people. Salleri is the lower region of the Khumbu region. Kathmandu to Salleri Jeep Rental (SCORPIO) is around 280 km which takes around 8 hours to reach by a Scorpio Jeep.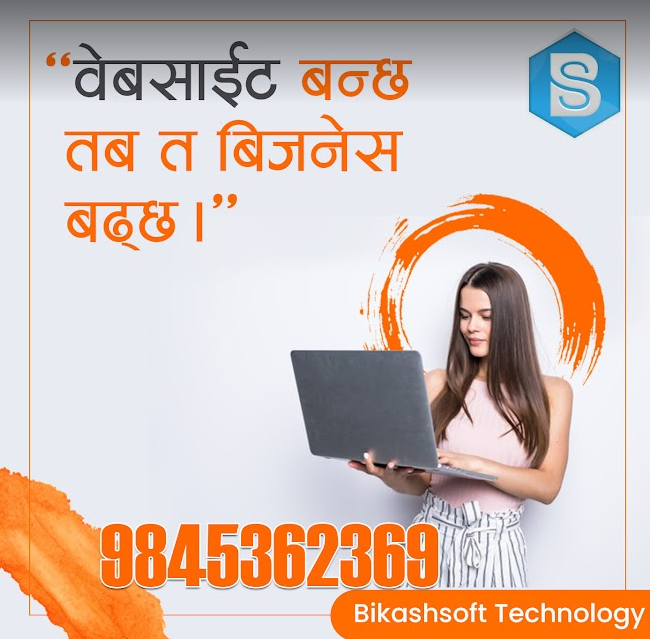 Salleri is the main office of Solukhumbu district. Kathmandu to Salleri Jeep Rental (SCORPIO) offers stunning views of peaks, rivers, attractive valleys, and local cultural tribes and settlements. Your tour begins from Kathmandu and the route crosses Dhulikhel, Khurkot Ghurmi by following the Madhya Pradesh Highway. Kathmandu to Salleri Jeep Rental (SCORPIO) online reservation is very secure since you can rent a Scorpio Jeep from khojnu.com just with the presence of a vehicle controller who is well-trained and expert which can ensure your safety. We assure the visitor's safety and convenience.
There is sufficient space to carry baggage in the back or top. Khojnu.com is the most trusted internet vehicle rental agency in Nepal. Our agency is situated in Chabahil Kathmandu. We will offer clean and decontaminated vehicles through convenient seats for travelers. As an agency, we assure your safety through offering a well-trained and competent driver. We can offer different kinds of jeeps, Toyota or Mahendra for you as your choices in Nepal. Our agency would be delighted to provide service for your tour.
Kathmandu to Salleri Jeep Rental (SCORPIO) Cost
The price of Kathmandu to Salleri Jeep Rental (SCORPIO) is very affordable with khojnu.com. The cost relies upon pick up locations and the time of your trip. Fuel, parking charges, driver's lodgment will be paid by the agency. You can acquire a standard service at a reasonable price with us.
| | |
| --- | --- |
| Types of Vehicle | Scorpio (Rs) |
| Kathmandu to Salleri Drove by Jeep |  Call 9866551703  call / whatsapp |
About Kathmandu to Salleri Jeep Rental (SCORPIO)
Kathmandu to Salleri by Scorpio Jeep is the best option to link Namche at the time the flight is postponed or delayed. Usually, during cloudy weather in the winter season, the Lukla weather becomes bad and the travelers even have to wait sometimes for 4-5 days. At times, the issues become bad and the flights are canceled. In this situation, some travelers pay for a helicopter and few try to seek the options to go to the Everest region. Travelers who are unable to pay, surely, have to travel and a jeep to Salleri. Not just in the situation of postponement or cancellation of Lukla flight, we can use Kathmandu-Salleri Bus or Jeep ride service every time. Hence, this jeep service cannot offer transportation at the time of summer due to the status of the road being bad and dusty.
This bumpy road gets muddy and damaged by the heavy rainfall at the time of summer. It is about 10 hour's jeep ride to reach Salleri from Kathmandu. The distance from Kathmandu to Salleri is 266.9 km. Precedingly, the jeep or bus would go only till Jiri. Jiri was regarded to be the doorway to the Everest Region by road. But at present, the roads in the isolated regions are open and travelers can use jeep service to Salleri from Kathmandu. Even the famous climbers, Sir Edmund Hillary and Tenjing Norgay Sherpa followed the similar trail from Jiri to Everest Base Camp. It is a well maintained jeep because the jeep has to go through the bumpy village road at the end. Single jeep from Kathmadu to Salleri can be shared by 7 or 9 persons.
For this, the price from Kathmandu to Salleri will be around 30 USD for each person. This price does not include your meal. You are required to pay for your meals yourself. You have your breakfast at the hotel in Kathmandu and lunch at other local tea houses or restaurants. Often, we drive along the smooth road for 6-7 hours. And the rugged country stats. Make ready for comfortable clothing for this long distance tour. We recommend you to wear comfortable shoes since you are required to bend your legs for more than 8 hours in the jeep drive that is challenging. Actually, the ending part of the jeep drive is bumpy on the country road. We also encounter Nepali dust and the swinging motions of the jeep that are at times frightening too.
We recommend you to bring some snacks so that you won't be hungry at the time of driving. If you do not get the food you want at the time of drive, you can have your own food. Thus, bringing a few light snacks will be the most favorable idea. Kathmandu to Salleri by jeep drive links Namche. Namche is the doorway of every Everest region trekking in Nepal like Everest Base Camp, Everest View Trek, Everest Panorama Trek, Gokyo Valley Trek and a lot more. Now, you might be having a question, don't get bus service from Kathmandu to Salleri?
The answer is No; we do not get a bus from Kathmandu to Salleri due to the road condition. Yet, we get the bus from Kathmandu to Jiri. Jeep (4WD) ride from Kathmandu to Salleri is like an adventure safari in the high altitudes. From Salleri, it is a 3-4 days walk to get to Namche Bazar. Namche Bazar's attractions are: Tibetan Market, modern hotels and restaurants, Sherpa Cultural Museum, Hotel Everest View, the hotel situated at the highest altitude of the world and a captivating view of Thamserku Mountain.
Things to carry for the tour
Carry Water
Make yourself comfortable with convenient clothing and shoes
Carry Two Face Medical Masks in order to prevent dust
Carry few light snacks in the situation you don't get the food you want while on the drive
Bring first-aid box with basic medicines
Note: Get ready to face bumpy and dusty country roads from Kathmandu to Salleri. Only, ending section is like this, not the entire section. But it is like an adventure.
Kathmandu to Salleri Scorpio jeep cost
It is a very much molded jeep because the jeep required tackling the rugged town street against the end.  Kathmandu to Salleri Local share jeep costs around 30 USD each person. Kathmandu to Salleri Jeep Rental (SCORPIO) costs provided by khojnu.com is around $250. This expense does not include your food. You have to pay for your food by yourself. You have your breakfast in Kathmandu and lunch at some nearby teahouse or eateries. For the majority of sections, we ride along the smooth street for about 6-7 hours. What's more, the troublesome country street begins.
Preparation for Kathmandu to Salleri Jeep Rental (SCORPIO)
Bring enough water with you or you can get it while on the drive. It is a long distance drive from Kathmandu to Salleri. So, you are required to make yourself comfortable through easy clothing. Do not wear tight clothes. This will make you more stressed.
Bring a pair of medical masks for your face for shielding you from awful dust.
Prepare a few light snacks so that you will not be hungry at the time of this long distance drive from Kathmandu to Salleri.
Prepare some Nepali currency so that you can acquire the things you like while on the drive.
Note: Be ready to challenge the rugged and dusty remote road.
Tour in Salleri in Nepal
Salleri in the region of Nepal (common) is a city situated in Nepal – some 79 mi or (127 km) East of Kathmandu, the nation's capital city. The local timezone is named "Asia/Kathmandu" through a UTC offset of 5.75 hours. Salleri being the head office of Solukhumbu is really a good location through more facilities. The road transport straight away from Kathmandu to Solukhumbu is also being linked. The transport during the rainy season is quite challenging because of soil erosion at different locations.
There is a district Hospital only 2 min walk from the airstrip at Phaplu. 3 hours walk North of Salleri on the Hill Slope lies a Monastery of Chewong Gompa. 2.5 hours south down the hill lies the priceless Salleri Chalsa Electric Hydropower Power house. Two days by foot to the North from Salleri arrives at stunning attractive DudhKunda indicating (Milky Lake) just beneath the beautiful and religious Mt. Numbur, Mt. Karyalung. 1.5 days walk west lies Pike Hill (4056m). You can experience a beautiful and majestic view of the mountain range from Kanchanjunga to the east to Dhaulagiri to the west together with lovely sunrise and sunset.
Three hours walk up the hill from Phaplu to Ratnange hill, a location one can encounter the majestic mountain ranges together with Everest. You can visit Chewang monastery. There is a shop at the local market so you can also purchase a lot of locally made handicraft. Clothes made from wild Stingingnettle (Allo product), Nepali paper notebooks, carpet made from wool of mountain sheep (Raadi), and other wollen Tibetan style carpet also.