Kathmandu to Manthali Ramechhap Car Rental services significantly provide comfortable pickup and drop-off choices, and you select to have a driver who is well-informed regarding the local places and can offer suggestions for sightseeing or food. Through a car rental service, you can travel conveniently and safely, and experience the landscapes while on the way. If you're arranging a tour from Kathmandu to Manthali Ramechhap by car rental service would be a perfect choice to consider. You can discover different kind of car choices to match your budget and journey preferences. For instance, you can rent a good sedan or an SUV in the situation if you're traveling along with a group or require additional space for baggage.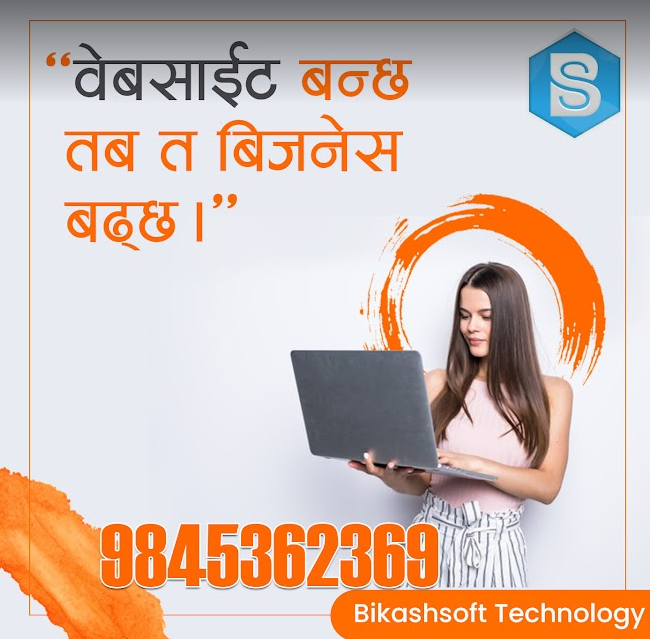 Kathmandu to Manthali Ramechhap Car Rental road is in an appropriate condition. Most of the route is presently smoothly paved, even though there are yet few rough, unpaved areas direct. Despite this, alertness must still be practiced at the time of driving. En route, visitors are offered to stunning landscapes of the beautiful Nepalese remote regions. Traveling from Kathmandu to Ramchhap can be an exciting experience, significantly at the time of the rainy season while soil erosion and obstructions are regular.
Hence, through the freshly construction of the new Mid-Hill highway, traveling to Manthali Ramechhap from Kathmandu by car rental has transformed considerably less demanding. We investigate the weather and road status prior to setting off through all essential safety measures. Travelers can book the tickets for Kathmandu to Manthali Ramechhap Car Rental online from khojnu.com.When it comes to traveling from Ramechhap to Kathmandu, our car hiring services provide a hassle–free and reliable transportation solution.
We take dignity in offering our clients through different ranges of vehicles or match their choice, involving different models of cars like Ford to Toyota. Rest assured, our cars are well maintained, and our drivers are seasoned professionals who have a deep knowledge of the local roads and traffic rules. Our services are at your disposal for any time, and you can simply make bookings either on the internet or by phone.

Kathmandu to Ramechhap Distance
Kathmandu to Ramechhap distance is 144.3 kilometers via the B.P. Highway. It takes around 4 to 5 hours to accomplish. It is a thrilling road tour which starts in a cultural land and completes in the natural world. You will have the chance to travel with different kinds of Nepal's landscapes at the time of the tour. You will have the capability to picture a few of Nepal's mysteries and hidden stories. You would also be able to envision a few hidden stories of Nepal.
Places to visit in Ramechhap, Nepal
The meaning of Ram (as a name of a person) and chaap inspired the naming of the Ramechhap district (as a sign). The district is famous for tourists to visit in eastern Nepal due to its sufficiency of amazing original beauty. Ramechaap district is one which must be visited once in a lifetime because of its different kind of originally occurring landscape, involving Paanchopokhari, Jatapokhari, and the Numburchuii peaks, among others. The district is home to popular sacred and cultural landmarks, including Khau Gumba, Thodung Monastery, Kanadadevi, and its originally attractive environments.
The Rammechaap district's two most explored holy places are Paanchopokhari and Jatapokhari. Tourists can also cautiously arrange their journey to evaluate an adventurous place like the Numbur Cheese Circuit. Through all well-designed itineraries, spending the weekend or vacations with colleagues, family, or relatives in Ramechhap will not make you unhappy. Topographically speaking, the Ramechhap district of Nepal encloses a 1546 km2 total area. 202,646 individuals are residing in the district according to the 2011 census. Ramechhap district people frequently speak Nepali, Tamang, Sunuwar, Newari, and Haayu.
Tourist Attractions in Ramechhap, Nepal
As one of the district's nicest visitor attractions, the holy ponds Jatapokhari and Paanchpokhari, situated at the 4000m of Chuchure V.DC. of Ramechaap, are the finest tourist attractions and followers alike. The ponds, Jatapokhari and Panchpokhari, are situated in the shadow of Mount Numburchuli and practice the similar religion. During the day of Janai Purnima, more than 3000 visitors significantly explore these ponds in Ramechhap every year. You will reach in Paanchpokhari after 1.5 hours of walking from Jatapokhari. The existence of Paanch marks the Pandavas' entrance in Ramechhap.
Thulo Sailung
Thulo Sailung is a famous location for experiencing early Sunrise and late Sunset views. One of the adventurous hikes to experience is the place at the height of 3,300m above sea level.
Number Cheese Circuit
Ramechhap district's most famous hiking location is the Numbur Cheese Circuit. Those who experience an adventurous walk and are willing to get a nearer look at nature can discover the Numbur Cheese Circuit. The beginning point of the Numbur Cheese Circuit is Shivalaya, which is also the beginning location of the Everest Base Camp. This weekend hike takes you with the beautiful range of the mountain ranges, involving South Annapurna, Langtang, Gaurishankar, and Numburchuili. The Numbur Cheese Circuit hike also crosses Nepal's first cheese factory and the popular Tholung Monastery.
Manthali
The central office of the Ramechhap district is Manthali, from where you can approach all other locations of the district. Individuals from the neighborhood all over Ramechhap used to travel to the Manthali market to buy and assemble a few components. Majority of individuals would travel far from their residences in Ramechhap to Manthali to obtain a higher academy. When you return back to Kathmandu, in the situation you are willing to pick up a souvenir from your tour, you can do so from this place.
Khandadevi
The Ramechhap district's historical location, Khandadevi, was established with the usage of old stone walls. The fascinating HIndu shrine devoted to the goddess Khanda Devi is called Khandadevi. This temple was established at Ramechhap in 1458 by a shepherd, on the other hand this is currently a primary tourist attraction. Animal sacrifices were made for gratifying the goddess and for her to hear the devotion of loyal.
Staying at Ramechhap
There are no guest houses, hotels or restaurants in Ramechhap district's most famous tourist places. Hence, the popular and comfortable campsites together with the route involve Panipakha, Lahaksewar, Kyama, Maanedanda, Gumdel, Thodung, Thare, Ngeju, and Lapchane. Even if no one from them offers guest houses, there are some households which provide people's homes and where you can ask for water or an area to remain the night.
Extra information about Manthali
Manthali is a municipality and the headquarters of Ramechhap District in Bagmati Province, Nepal which was built on 2 December 2014 through joining the previous village development committees Old-Manthali, Bhatauli, Chispani, Kathjor, Bhaluwahor, Salupani and Sunarpani. It was announced the headquarters of the district on 9 March 1989 (26 Falgun 2045 BS). It is situated on the bank of the Tamakoshi River. At the time of the 2011 Nepal census it had a population of 45,416 people residing in 10,099 households.
History
Manthali has 9 formerly at the time it was still a VDC (Village Development Committee). At the time announcing it a municipality there had experienced an issue because of a neighboring VDC Ramechhap that had also been involved in the municipality to compel the municipality's name to Ramechhap. This issue has been resolved as Ramechhap was announced a distinct municipality and Mantahli a separate one.
Etymology
The name of the location comes from two words of the individual of the Majhi (a fisher ethnic group of Nepal). It is a mixture of two words "Mun" and "Thali". The former indicates a local alcoholic dish of Majhi individuals who are the locals of this location and the later indicates a location. The Munthali indicate an area for eating Mun. This was later given the name the Manthali.
The district was named after Ramechhap village. As per folklore, the village of Ramechhap once occupied by Tamang people. A Tamang member of the village, named Ram, was granted the responsibility of Mukhtiyari (village leader) by royal law. Therefore, land possession and other legitimate practices were allowed in the village through the stamp (chap) or Ram.

During the 2011 Nepal census, Manthali Municipality had a population of 45,614. Of these, 71.8% spoke Nepali, 9.7% Tamang, 7.2% Majhi, 5.3% Newar, 4.0% Magar, 0.8% Yolmo, 0.5% Maithili, 0.1% Sherpa, 0.1% Sunwar and 0.1% other languages as their first language.
In terms of ethnicity/caste, 33.8% were Chhetri, 12.9% Newar, 10.2% Tamang, 9.1% Magar, 7.6% Majhi, 6.5% Sarki, 5.8% Hill Brahmin, 3.0% Gharti/Bhujel, 2.7% Sanyasi/Dasnami, 2.6% Damai/Dholi, 2.6% Kami, 0.8% Yolmo, 0.6% Pahari 0.3% other Dalit, 0.2% Badi, 0.1% Terai Brahmin, 0.1% Hajjam/Thakur, 0.1% Hayu, 0.1% Sherpa, 0.1% Sunuwar, 0.1% Teli, 0.1% other Terai, 0.1% Tharu, 0.1% Yadav and 0.2% others.
In terms of religion, 86.2% were Hindu, 12.2% Buddhist, 0.6% Christian, 0.6% Prakriti and 0.4% others.
In terms of literacy, 64.5% could read and write, 3.4% could only read and 32.1% could neither read nor write.