Manthali is a town situated in the Ramechhap district of Nepal. It is located in the eastern region of the nation, around 120 kilometers east of Kathmandu. Manthalai is the central office of the Ramechhap district and it is a transportation centre for the area, with bus, jeep and Hiace linking it to other regions of Nepal. Manthali Airport is a small airport situated in Manthali. This is the only airport in the Ramechhap district and is used significantly for domestic flights inside Nepal. Ramechhap is popular for its original beauty. The mountain region forms an amazing background for the district. The district is home to many famous hiking routes. Kathmandu to Manthali Hiace Rental is provided by khojnu.com.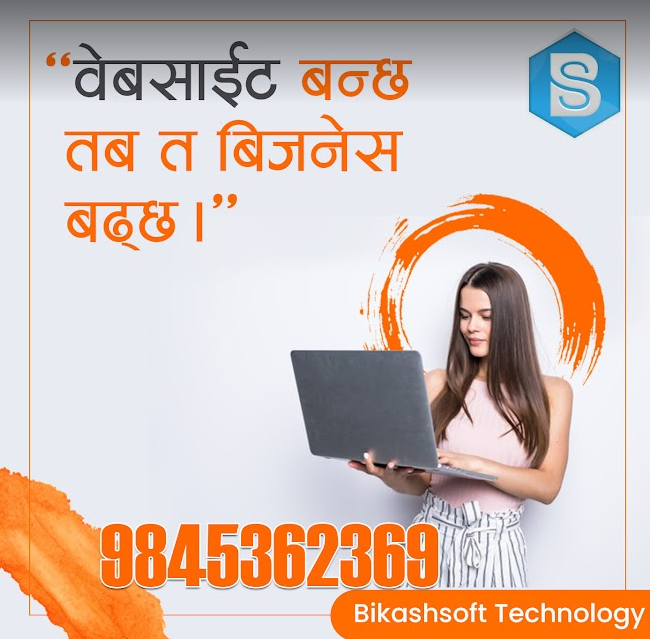 There is a number of private transportation from Kathmandu to Manthali, involving car rentals, taxi services, and chauffeured car providers. These choices might be costly compared to public transportation, yet they provide a higher level of comfortness, and you will have the flexibility to stop and discover things together. But khojnu.com provides Kathmandu to Manthali Hiace Rental and this is much more convenient than other rentals like buses and other vehicles. This journey from Kathmandu to Manthali by a Hiace can take around 5 hours. Kathmandu to Manthali Hiace Rental provided by khojnu.com is a reasonable option to travel for the highest 15 people. We assure you to offer the inexpensive price through on time service which makes your tour unforgettable.
We assure to offer convenient and reliable tours all over the journey. This place involves the Tamakoshi Trek, which takes you by the attractive Tamakoshi River valley, and the new gateway to Everest Trek. This district is also home to a number of cultural and historical sites, involving the Chaughare Temple. This temple is a significant Hindu temple; on the other hand the Ramechhap Durbar is a previous palace which is currently a museum. Rammechhap comprises a population of around 200,000 people, and the primary language spoken in the district is Nepali.
The district is famous for its farming practice of rice, wheat, maize, and millet being the significant crops planted in the region. The district is on the other hand home to a number of small productions, involving textiles and ceramics. Private transportation is a kind of transportation service in which you can rent a vehicle and driver for the journey from Kathmandu to Manthali. This can be a comfortable and flexible choice for those who are willing to travel at their own tempo and plan, without being restricted by public transportation arrangements or routes.
Places to Visit in Manthali Ramechhap, Nepal
Ramechhap district is named after the meaning Ram (as a person's name) and Chhap (as a mark). This district comprises many attractive and eye-lashing pleasing landscapes which makes the district a visitor location of eastern region of Nepal. The distinct originally bound landscape like Paanchpokhari, Jatapokhari, Numburchuili peaks, etc. makes the district, which is a need to visit once in a life. Apart from originally sited landscapes, the district has famous holy and cultural sites like Thodund Monastery, Khay Gumba, Kanadadevi, etc. Paanchpokhari and Jatapokhari are on the other hand famous holy sites of Ramechhap district.
Sight Seekers can also arrange the itinerary to inspect adventurous places like Numbur Cheese Circuit. Spending the weekend or vacation with colleagues, family or relatives to Ramechhap through the well-planned itinerary will not hope your supposition down. Topographically, Ramechhap district of Nepal holds a total area of 1546 km square. As per the census 2011, the district has a total population of 202,646. The significant individuals of Ramechhap district speak languages like English, Nepali, Sunuwar, Tamang, Newari, and Haayu.
Jatapokhari and Paanchapokhari
The holy ponds Jatapokhari and Paanchpokhari positioned at the 4000m of Chuchure V.D.C of Ramechhap is one of the tourist destinations of this district, each sight seekers and devotees mustn't miss out to discover. Jatapokhari and Panchpokhari lie in the lap of Mt. Numburchuli and both the ponds have a uniform religious faith. On the occasion of Janai Purnima, each year on average more than 3000 visitors use to explore these ponds of Ramechhap. After walking for 1.5 hours from Jatapokhari, you will arrive at Paanchpokhari. Paanch Pokhari is the indication of Pandavas visit to Ramechhap.
Numbur Cheese Circuit
Number Cheese Circuit is the prominent hiking location of Ramechhap district. Those who are familiar with an adventurous walk and willing to feel the true feeling of nature is more a nearer look, those can visit the trail on Numbur Cheese Circuit. The initial point of Numbur Cheese Circuit is Shivalaya that is the initial point of Everest Base Camp too. Arranging a weekend hike provides you the beautiful range of the mountain ranges like South Annapurna, Langtang, Gaurishankar and Numburchuili. Nation's firsts Cheese production and famous Thodung Monastery is also along the way to Numbur Cheese Circuit trek.
Thulo sailung:
Thulo Sailung is the crowd-pleasing place to capture the view of early Sunrise and late Sunset. The location to the elevation of 3300 m starting from the sea level is one of the adventurous hikes to experience. Together through the view of Sunset and Sunrise, travelers on the other acquire an exclusive opportunity to snatch the nearer look of Kalinchowk, Annapurna, Langtang, Ganesh Himal, Rowling, Mt. Everest and the ranges of Kanchenjunga.
Khandadevi:
Khandadevi is the historical location of Ramechhap district which is constructed through old age stone walls. The shrine Khandadevi is the captivating Hindu temple of goddess Khanda Devei. In the year 1458, a herder constructed this shrine in Ramechhap and is at present the important cultural site of Ramechhap district. People used to sacrifice the animals to
Route from Kathmandu to Paanchpokhari:
Kathmandu > Manthali > Garjang > Khahare > Panipakha > Manedada/Panipokhari > Jatapokhari > Paanchpokhari
Route from Kathmandu to Numbur Cheese Circuit:
Kathmandu > Manthali > Shivalaya > Panipakha > Maanedanda > Paanchpokhari > Tare > Ngeju > Lhachhewar > Gumdel > Serding > Lapchane (via Thodung) > Those
Ramechhap Bazaar
Ramechhap Bazaar is a small hill station located in the Ramechhap district that is in province no.3, Nepal. Its elevation is 1218 m above sea level. It was announced as Ramechhap Municipality in 2016 through submerging 6 VDCs. This place is the birthplace of Martyr Gangalal and Communist party leader Puspalal Shrestha.
Precedingly, Ramechhap Bazaar was the capital of Ramechhap district and at present Manthali is the capital. This place is surrounded by grasses and filled with greenery. There is a district hospital, few schools, banks and few shops in the significant Bazaar area. On each Thursday Hatiya is opened in the Bazaar area in which different kinds of local products are sold at affordable prices.
Other information about Ramechhap Manthali
There are many historical and cultural sites to visit in this location like Bhimeshenthan, KewalesworMahadve, Himganga 16 Vagwati, ChandrakalaDevi, Ganesh Tar, and an originally different TarakhasePokhari that are very attractive and captivate visitors. There are other locations that are located at high hills like ThalariDanda and Bhalukhop View Tower, the place where we can view the amazing view of snow–capped mountain ranges like Mahabharat Range and Himalayan Range.
From these locations, we can also view the amazing view of sunrise and sunset. The incredible view of GaurisankharHimal is also seen from this location. Ram mandir, Kalidevisthan, and HatetarMahadev are also few of the sites to be discovered. Different kinds of Jatra, Mela, and cultural programs are arranged here to captivate visitors and maximize tourism. tilkesthanGadhi prepared to fight against the British, is also one of the historically essential and explorable locations over there. It is also one of the best locations for those who are interested in adventure. People can do an adventure like paragliding, rock climbing, water rafting, and cycling. There is also the Kalika Nisan VagwatiMandi inside the army camp that is very significant in the perspective of cultural, natural, and also historical perspective.
People have a strong faith in which it has few supernatural powers and in the situation anybody accurately does the Puja then his or her wish would be fulfilled. People of different caste and culture like Bhujel, Magar, Tamang, Newar, Hayu, Pahari, Majhi, and Sunuwar. The Hayu tribe is the limited tribe in Nepal which is a hazard of extension. In this place we can discover and understand their culture and tradition. This location is also the place in which various mines are discovered like slate, marbles, irons that are significant natural resources.
Various kinds of seasonal fruits like Junar, Curd apple, Pulses like Kidney beans, soybeans, and juices of fruits like Junar juice, lemon juice, Marmelos juice (bel fruit juice) are discovered at a very affordable price and are bought by lot of visitors exploring there. There are small hotels and guesthouses in which visitors can stay at a very affordable price and the people of that location are very welcoming. It is a very attractive location for those individuals who are willing to visit nature and willing to have some adventurous experience and visit different kinds of cultural and historical locations and view the attractive scenery of the mountain ranges. It is a very attractive and visitable location.