Tourist bus rental service in Nepal is significantly preferred for group and arranged trips inside the country for day journeys or for long distance Nepal trips. Khojnu.com has arranged all these kinds of trips and has provided best customer satisfaction within the country. We also offer bus rental services for a lot of functions like weddings, Ngo/INGO visits in Nepal, short trips and picnics in various kinds of places from significant cities like Kathmand, Pokhara, Chitwan and Lumbini. If you are seeking for Kathmandu to Manthali Bus Rental which is a comfortable and reliable option to visit the amazing landscapes and cultural sites of Nepal, don't hesitate to use a tourist bus rental service.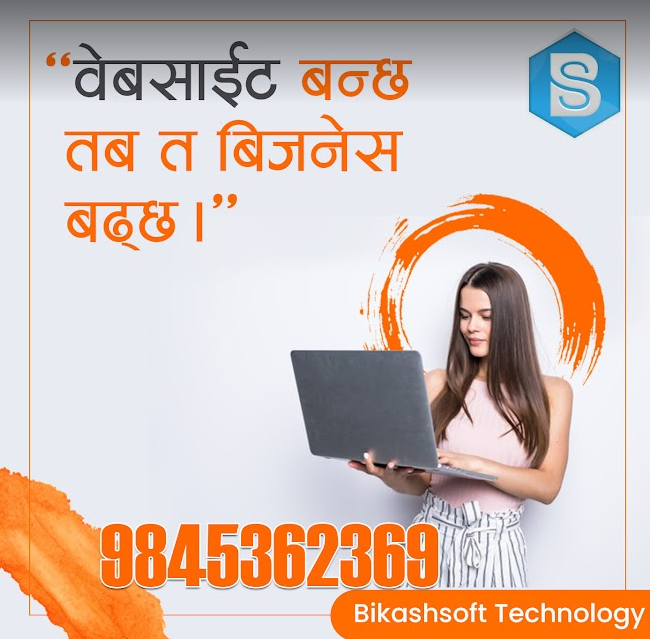 One ideal choice is khojnu.com , which is most famous for hiring for the tours like Kathmandu to Manthali Bus Rental trips. We provide a seamless and effective internet tourist bus hiring in Nepal, providing the service of both local and international tourists. Through the click of a button, you can make a reservation of your choice of tourist bus on the internet, removing the hassle of traditional reservation procedures. This user-friendly method lets you arrange your tour through ease and comfortness, all from the convenience of your own home. As one of the most favorable tourist bus hiring agencies in Nepal, we stand out for our extraordinary service and well-maintained fleet of buses.
Either you're on a trip through a small group or a big group; we provide different kinds of bus sizes to adjust your requirements. For convenient seating to present amenities, our buses assure a pleasing and fun journey experience significantly for the tours like Kathmandu to Manthali Bus Rental. Tourists' bus hiring service in Nepal is the best choice for traveling like long distance tours, corporate tours, family occasions like marriage, city trip, destination drive etc. Kathmandu to Manthali Bus means similar locations driven by tourist bus or car like when you are going to fly to Lukla for your Everest base camp trek or any edge of the Everest area trek.
Kathmandu to Manthali Bus Rental tour information
Getting from Kathmandu to Manthali is quite an adventurous experience. You provide a crowd and concrete of Kathmandu for a homely and remote side of Nepal. The first part is by the six-lane highway to Bhaktapur. Past Bhaktapur, the two-lane road ascends slowly past satellite town to the Dhulikhel still station. From here, you pass the Arniko Highway and get on the B.P Koirala Highway. It is also here in which the road transforms narrow hairpin bends, hence the beautiful hills, farms, and villages more than make up for it. For the last half of the journey, you will also get to experience the view of the Sunkoshi and Tamakhoshi Rivers.
There is only one choice amidst hikers to travel from Kathmandu to Manthali or Rammechhap by bus or jeep at 1am. The reason for this is simple: this positioning does not add an extra day to your itinerary. By the time you reach Ramechhap by 6:30 am, you will have enough time to relax a while, eat breakfast, and board your Lukla flight if you have a flight.
Kathmandu to Manthali Bus Rental distance
The distance from Kathmandu to Mathali is about 132 kilometers (82 miles) if you travel by road. The travel time can differ depending on traffic and road status, but it normally takes about 4-5 hours by bus or private vehicle. Remember that the distance and travel time might differ depending upon the route taken.
From Kathmandu to Manthali and Manthali to back Kathmandu
Bus service for tourists on an each day basis
Departure Location: – _______________
Departure Time: – ___ (Ktm – Manthali)
Departure Time: – ___ (Manthali – Ktm)
Sharing a tourist bus person $ ___/. each person.
Frequently Asked Questions (FAQ)
Few of the Frequently Asked Questions on Transport option, distance, departure location and time to arrive at Ramechhap. Few of them are shared below.
Which place is the departure location for Kathmandu to Ramechhap to Manthali Bus?
Kathmandu to Ramechhap or Manthali leaves from most of the places arranged by khojnu.com like Chabahil Kathmandu. If you're staying in places like Thamel then it will be great for you as buses can also pick you up from Thamel. If you are staying in other places in Kathmandu then you need to take a taxi to reach the bus picking-up location.
What is the departure time for Kathmandu to Ramechhap Manthali?
Kathmandu to Ramechhap Manthali bus departure time for visitors is in the morning around 1:30 am. Sorry for any difficulties but this is the only choice by Bus Transportation.
What is the lodgement facility in Ramechhap Manthali?
Ramechhap Manthali is currently a gateway to the Everest trek via Lukla. So it is a significant location where individuals are keen to stay overnight so as not to waste energy for the upcoming trekking. Before reaching Kathmandu to Ramechhap by bus, we will send you the proper place of the Hotel you are staying in Ramechhap Manthali.
How to go to Manthali Airport of Ramechhap, Nepal if you have a flight?
Manthali airport is a domestic airport situated in Manthali, the headquarters of Ramechhap district, in the Bagmati Province of Nepal. The airport is located at the height of 4,416 feet (1,346 meters) above sea level and has a single runway which is 1,500 meters long and 30 meters broad. It's a doorway to the famous tourist destination of Mt. Everest. Airport of Manthali was established as a substitute to Tribhuvan International Airport in Kathmandu to manage domestic flights at the time of bad weather situations or flight disturbances.
Likewise, the airport has basic provisions, involving a small terminal building, check-in counters, and a waiting place. There are some shops and restaurants outside the airport. The airport is at present served with three domestic airlines, Summit Air, Sita Air, and Yeti Airlines, that operate frequent flights to and from Kathmandu. The flight time between the two places is about 25 minutes since the Manthali airport is situated around 144.2 kilometers east of Kathmandu and can be traveled by road via the Araniko Highway.
Ramechhap district is famous for its original beauty and cultural legacy. It is home to many ethnic groups, involving Tamangs, Sherpas, and Newars, and has a lot of historical and holy sites, like the Dolakha Bhimsen Temple, Charikot Hill Station, and the Rolwaling valley. The district is also a famous location for trekking and hiking, through a lot of beautiful trails directing to the mountain ranges.
Bus to Manthali Airport
Alternatively, you can take a local bus from Koteshwor, Kathmandu to Manthali also. The local bus journey takes about 6-7 hours, and the number of buses is limited. Hence, the price of every passenger is US$12 for each way. Keep in mind that it's recommended to check the flight and road status prior to arranging your tour, significantly at the time of monsoon season. Also, be ready for a bumpy ride since the roads could be quite rugged in some locations.
Ramechhap district
Ramechhap district lies straight away from Kathmandu, lengthening from the Tamakoshi to the base of the Everest range. With heights differing from 488 at the Sun Koshi River to Numurchuili peak at 6909 m. Spread prior to you are rolling foothills marked through remote agricultural groups, crowned with an assemblage of snow peaks which will leave you amazed. Rhododendron forests provide a way to bamboo groves that in turn fade away into the attractively close mountain peaks, and the dominant religion alters from Hindu to Buddhist. Trekking in Ramechhap takes you beyond recognized tourism and lets you skip the crowding of profit-oriented trekking routes and get 'off-the-beaten track' to witness the REAL Nepal. Ramechhap provides an experience not discovered anywhere Nepal. You'll meet people from various Indigeous Group and understand far more regarding them and their culture compared to conventional trips.
As per the census of 2011 the total population is 202,646. As per to LLRC NEPAL[2] there are currently 8 local administrations in the district: Manthali Municipality, Ramechhap Municipality, Umakunda Rural Municipality, Khandadevi Rural Municipality, Gokulganga Rural Municipality, Doramba Rural Municipality, Likhu Rural Municipality and Sunapati Rural Municipality.[3]
The district has the maximum population of the endangered native community the Kusunda and has the lowest population growth rate in Nepal.[4] Contents Climate Zone[6] Elevation Range % of Area Upper Tropical 300 to 1,000 meters 1,000 to 3,300 ft. 18.0% Subtropical 1,000 to 2,000 meters 3,300 to 6,600 ft. 42.1% Temperate 2,000 to 3,000 meters 6,400 to 9,800 ft. 21.0% Subalpine 3,000 to 4,000 meters 9,800 to 13,100 ft. 6.7% Alpine 4,000 to 5,000 meters 13,100 to 16,400 ft. 3.6% Nival above 5,000 meters 7.3% Demographics
At the time of the 2011 Nepal census, Ramechhap District had a population of 202,646. Of these, 59.5% spoke Nepali, 18.2% Tamang, 6.9% Newari, 5.1% Sherpa, 3.7% Sunuwar, 2.1% Majhi, 2.0% Magar, 1.0% Thami and 0.5% Hyolmo/Yolmo as their first language.
35.5% of the population in the district spoke Nepali